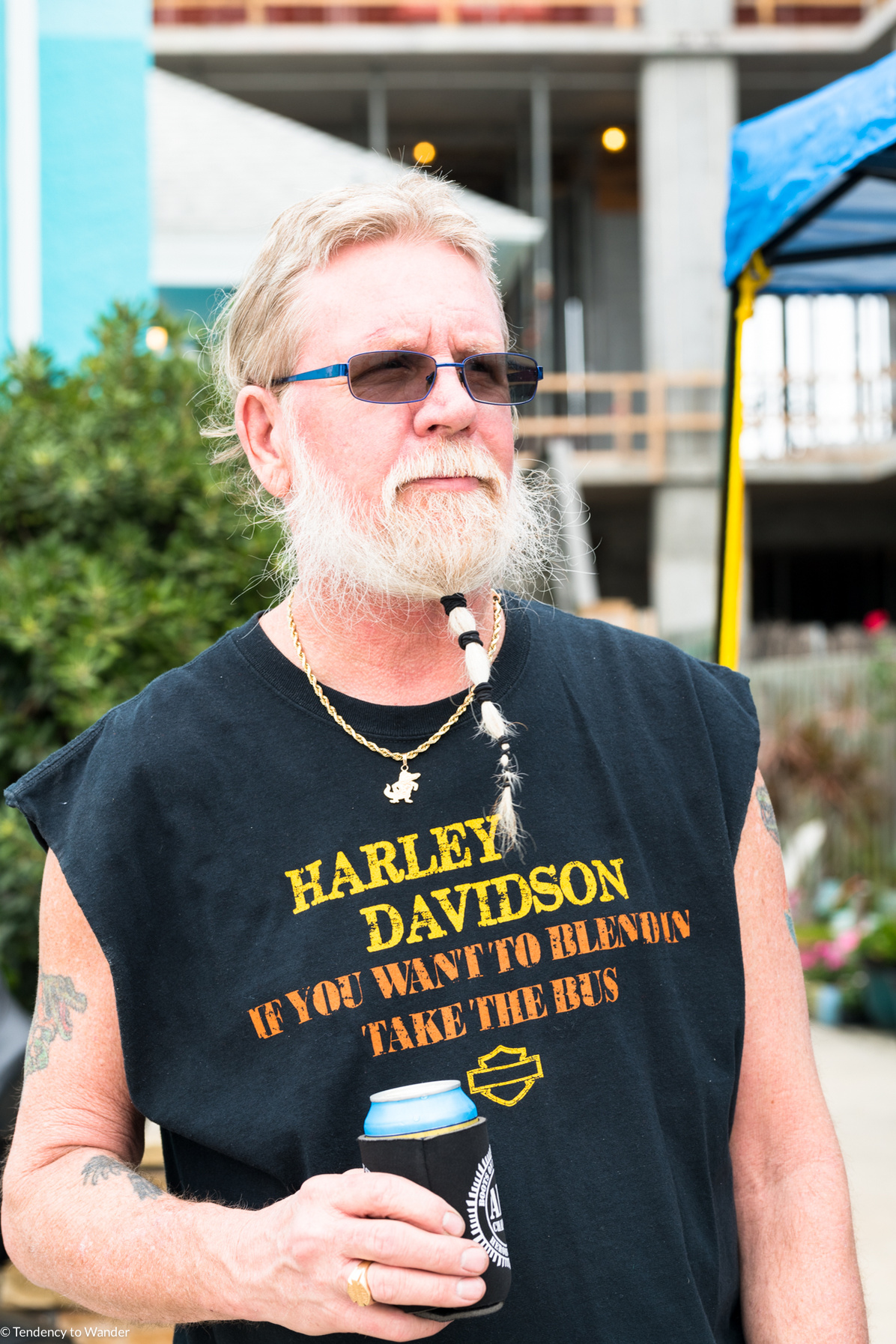 Dogs on bikes. Fresh (and matching) ink. Deplorable pride. Leather everything. Engines reeving and beer flowing. Throughout the week we'll be highlighting portraits, scenes, and everything motorcycle from Daytona Bike Week.
One of the first people we met when we hit Daytona Beach was Gator, whose nickname comes from his love of the Florida Gators. Despite being married to a Georgia fan, he has a 5-foot concrete Gator statue in his backyard in Jacksonville. He's retiring next year, and already let his wife know that he's about to take a dip in that retirement account in order to finish his sleeve of Gator tattoos (he currently has three). Despite all the changes, Gator's set up on A1A hasn't changed for years - he's a Bike Week regular.
Daytona Beach, Florida. March 2018.
Looking for more photos? Check out our Patreon post!