With the largest Greek population outside of Greece, the Greek Orthodox tradition of Epiphany in Tarpon Springs is done by the books. Before heading out, we weren't sure what to expect. [Insert obvious "it's all Greek to me!" joke.]
The ceremony, as we understood it, involved a morning-long church ceremony, a procession, a blessing of a wooden cross, and a crew of young men who dive into the water to retrieve the cross. (In the 40-degree weather of a chilly January morning, this is no small feat.) Finding the cross is not only good luck for the diver and their family but the whole of the town.
What we found was a part religious ceremony, part athletic event, part campaign rally for Antonio Sabato, Jr (?), and a huge community-wide celebration.
Tarpon Springs, Florida. January 6, 2018.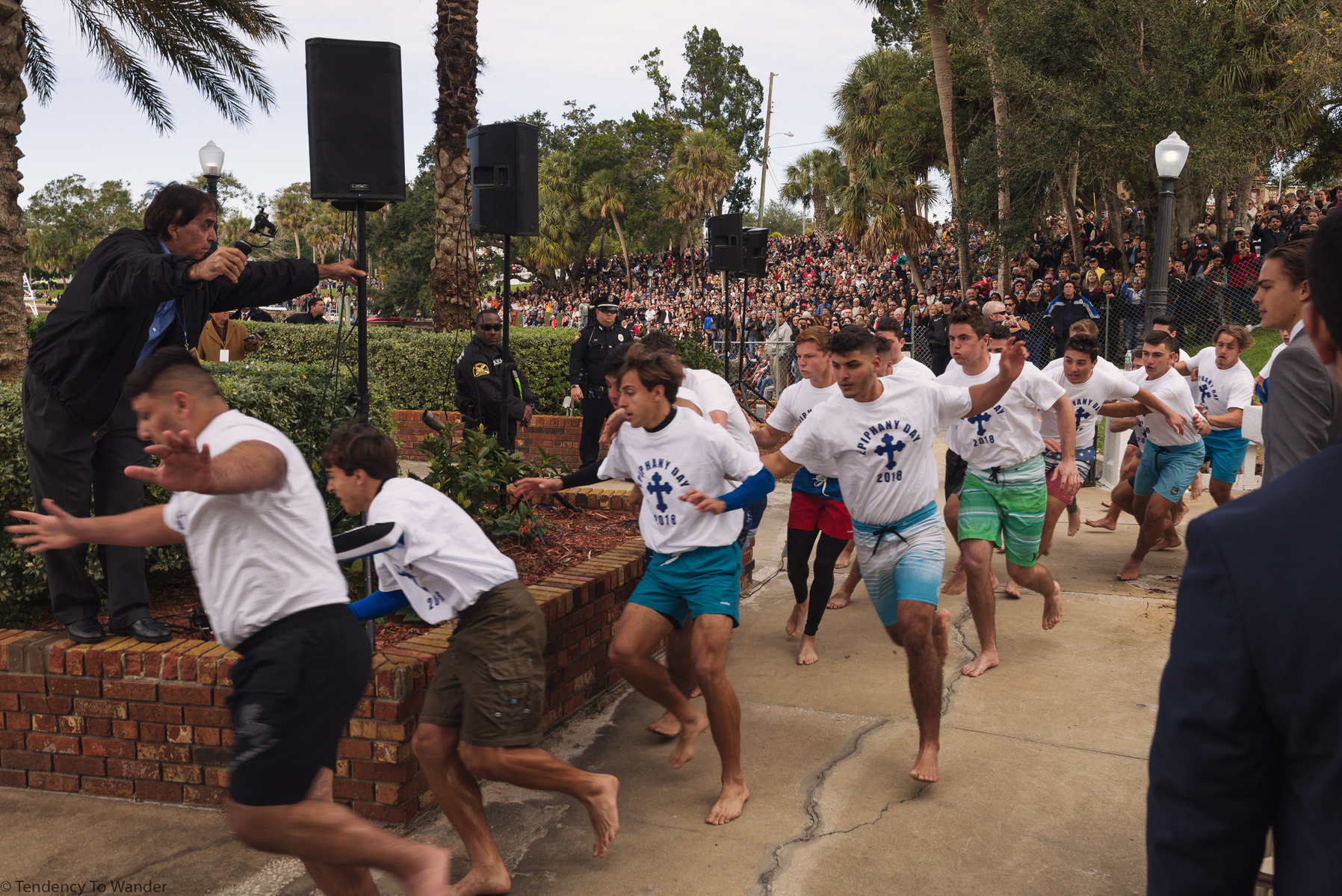 See all of the photos (we've got some great ones!) over here!