With lowered blocks, cut spring coils, dropped spindles, hydraulics, and painted bodies, lowriders are a work of art and a feat of engineering - as well as a political statement.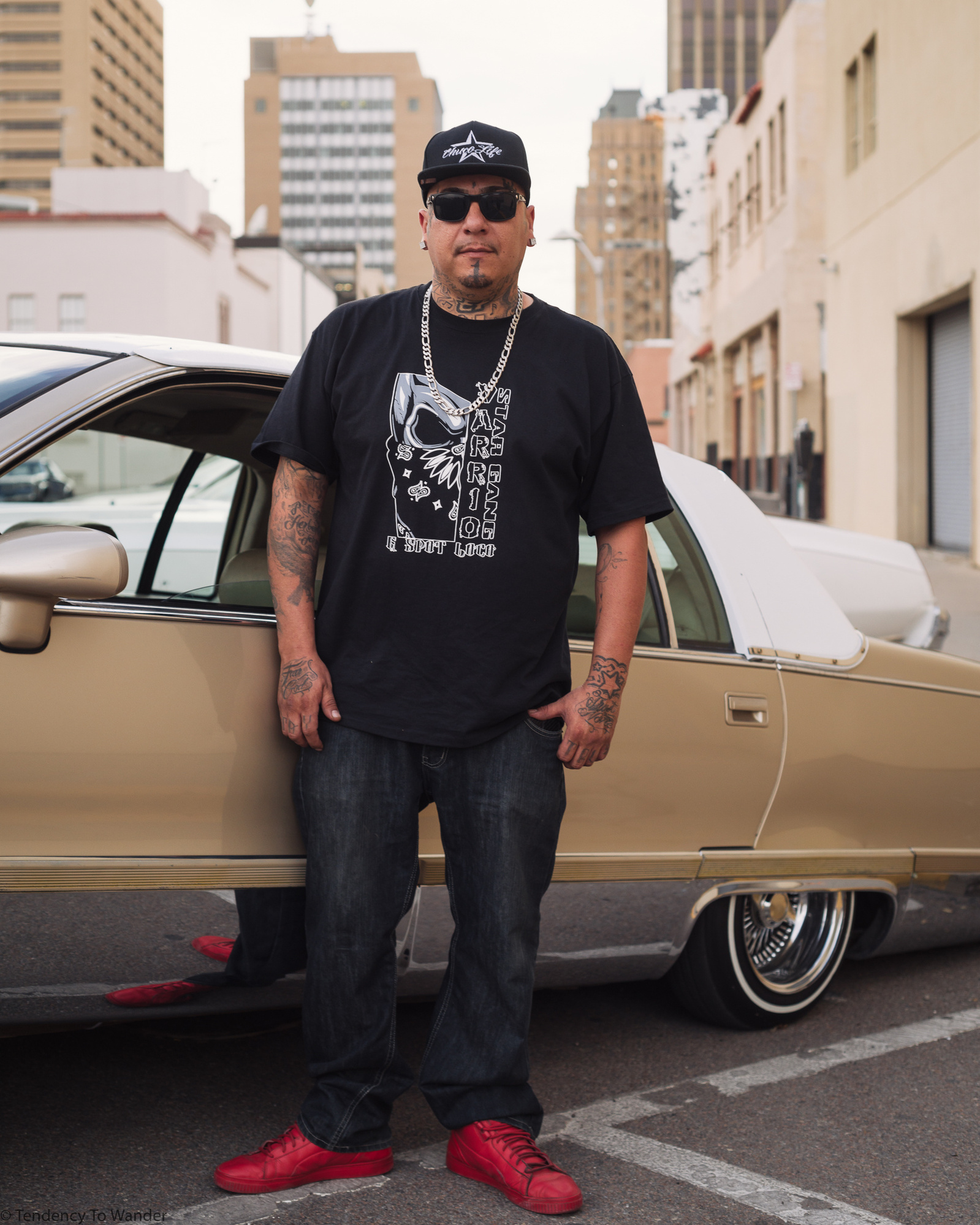 When you think of lowriders, what do you think of?
For the lowriders in El Paso who gather every Sunday for "the cruise," the key word is family.
Over and over we heard it:
"this is a family event,"
"my son and my daughter have their own rides,"
"I built this car with my father,"
"I'm here watching with my mother,"
"my cousin and I came on down here tonight,"
"it's like a family reunion when we come on down!"
There are over 40 car clubs in the El Paso area, all part of the distinct lowrider culture. According to an earlier interview with Javier, Slow and Low club founder, "El Pasoans have our own style of lowriding. We've got a lot of crusiers, a lot of hoppers. We've got a lot of show cars. Overall, we've got a different variety of custom. We've got street custom, mild custom, full custom, radical custom. But when it comes down to it, we're just one big family. All the car clubs get along. We're like a big united family. Different names, same game."
[More photos on our Patreon page.]
El Paso, Texas. April 2018.