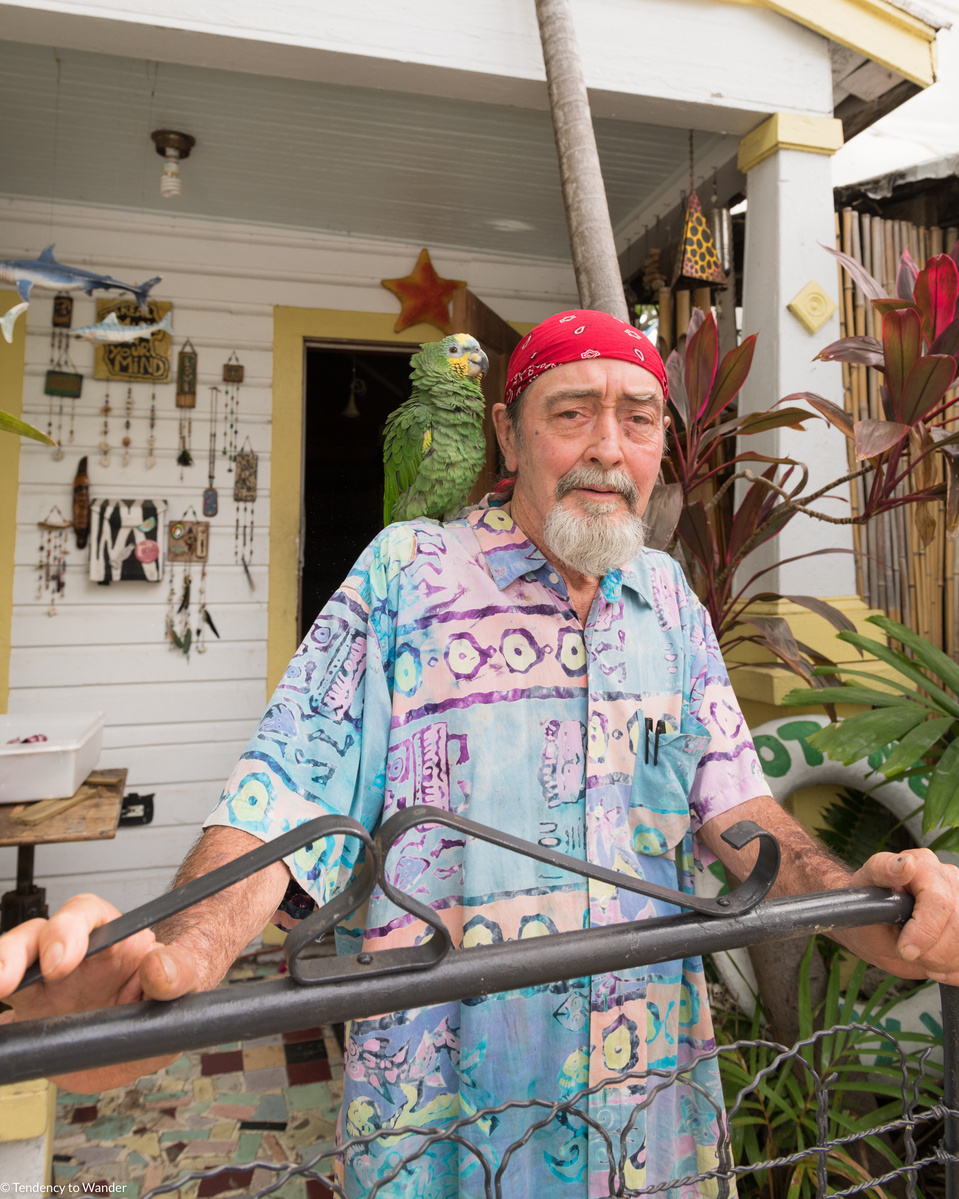 Apologies for a slow blog this past week - we've been on the move. These past five days brought us through the Everglades and down the Key West - and then back up across Florida. We were told this week that alligators don't dash in a zig-zag, so, we took that advice to heart and we zigged, zagged, and otherwise wandered the giant State.
Pictured above is just one of the connections we made on the trip, Charles and his parrot Jelly Roll. Charles has lived in Key West since the 90s, although the open road is still calling his name.
As we work our way through the backlog of photos, we'll be sharing more and more stories.